Thousands of Argentines have staged a noisy protest against job cuts imposed under President Mauricio Macri's economic reforms.
The demonstration was organised by two major labour unions, the CGT and CTA, who united against the president's cuts to spending and public sector jobs.
The unions say that 100,000 workers have lost their jobs in the public and private sectors since President Macri came to power.
But the president argues that tough reforms are necessary to restore Argentina's damaged economy.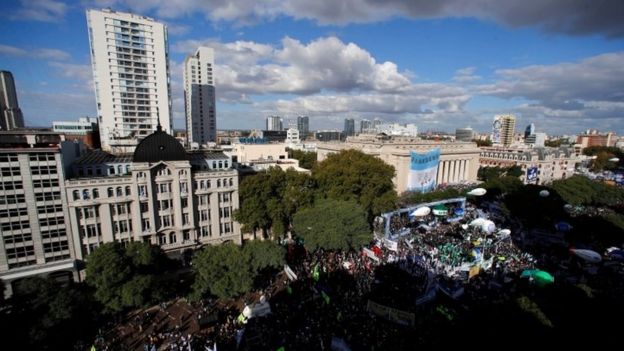 Reuters