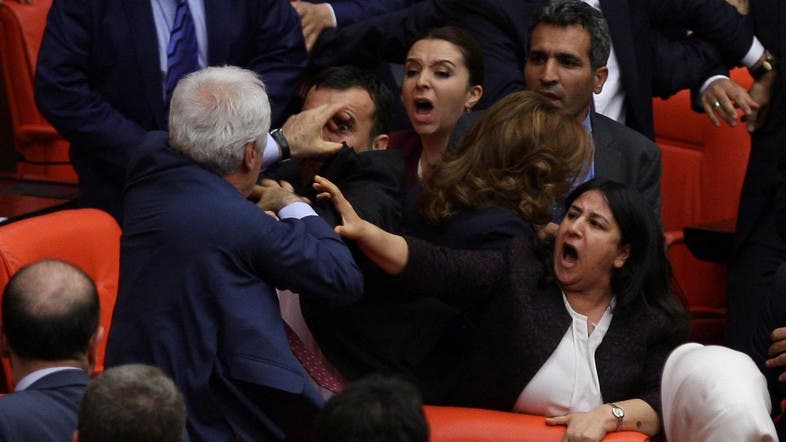 Deputies threw punches, pushed and tried to restrain each other in the assembly late in a row over military operations targeting Kurdish militants. (Reuters)
Brawls between lawmakers from Turkey's ruling AK Party and the pro-Kurdish opposition have delayed efforts to pass legislation on a migration deal with the European Union and parliament has been adjourned until Monday.
Thousands of militants and hundreds of security force members and civilians have been killed since the PKK resumed its insurgency last summer after a 2-1/2-year ceasefire, shattering a peace process.