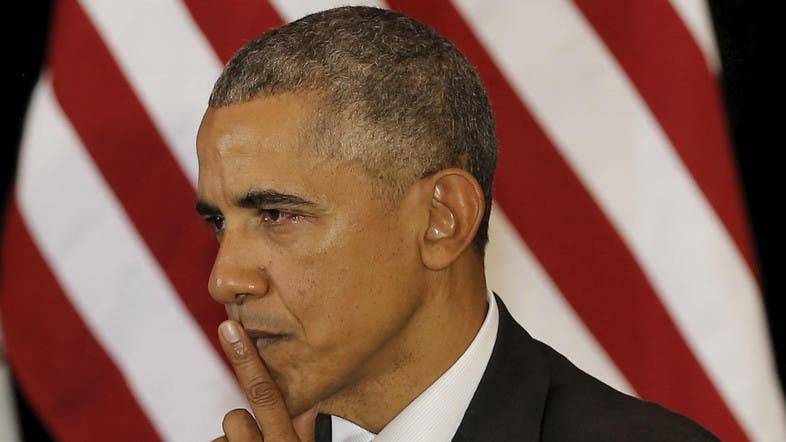 Obama said the United States would do what it could to help advance UN-led peace talks in Geneva on Syria's political future. (Reuters)
President Barack Obama said on Wednesday the US-led coalition fighting ISIS in Syria and Iraq had put the militant group on the defensive, shrinking its territory and striking key leaders.
He said the future of Syria would be on the agenda for the six-member Gulf Cooperation Council meeting next week in Riyadh, which he plans to attend.